Land Rover AdBlue® Diesel Exhaust Fluid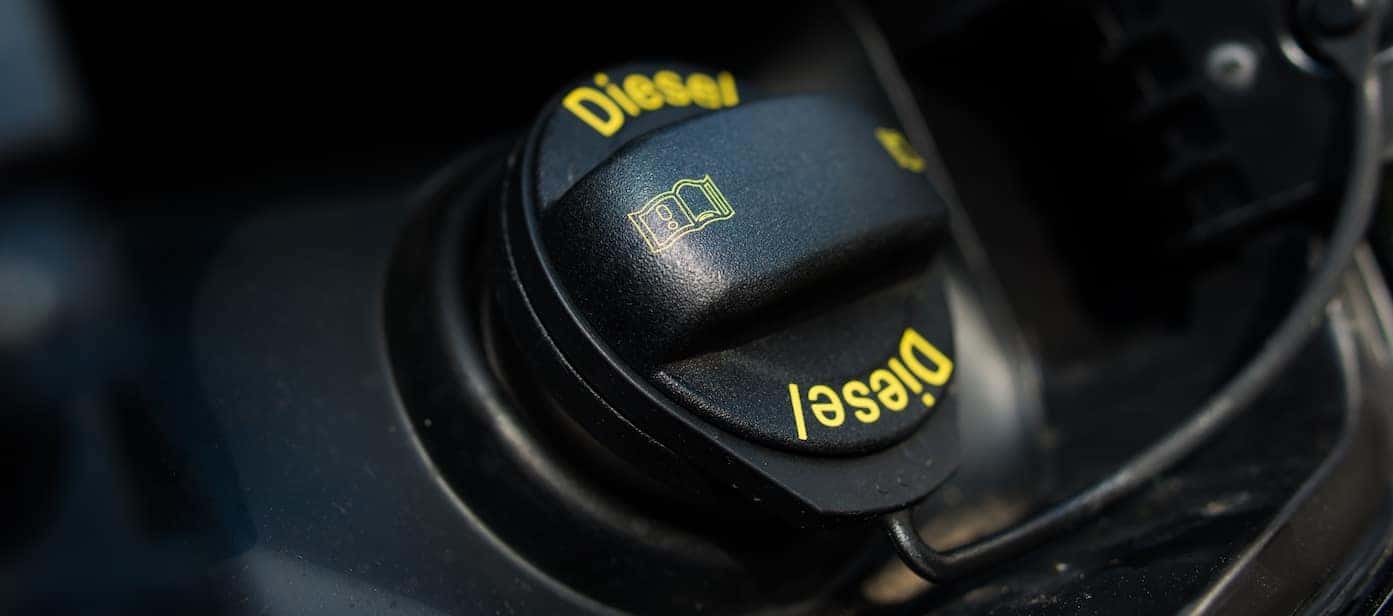 Land Rover AdBlue® Diesel Exhaust Fluid reduces the amount of harmful emissions that your diesel vehicle puts into the atmosphere. Since it gradually depletes itself, you'll need to know how to top off with new AdBlue® if you want to keep your Land Rover SUV working properly. Although it's easy to schedule service and let us take care of the problem, we've covered everything you'll need to know if you'd like to tackle this common service issue at home!
How Often Should You Replenish Land Rover AdBlue® DEF?
When is it important to add fresh AdBlue® DEF to your vehicle? On average, your Land Rover SUV will consume roughly one quart of diesel exhaust fluid every 500 miles. However, your driving style can have a significant impact on DEF consumption. The message center on your dashboard display will let you know when it's time to top off.
How to Put Diesel Exhaust Fluid in Range Rover SUVs
If you need to know how to put diesel exhaust fluid in a Range Rover or Land Rover SUV, our team is here to help! Here's the process from start to finish:
Acquire new AdBlue® DEF from our parts department. It's best to pick up two bottles, and make sure they're labeled as ISO 22241 or DIN 70070.
Your DEF reservoir will be located beneath the hood. If you're facing the windshield, you can find the cap on the right hand side.
Make sure you're parked on a level surface, and then turn the cap to remove it.
Insert the top of the bottle into the reservoir opening, and turn it clockwise until it locks into place.
Press down on the base of the bottle until all of the fluid has drained into the tank. Turn the bottle counter-clockwise to remove it, and repeat these steps with your second bottle.
In some cases, it may be smart to visit our service center after topping off. Check your current DEF range using your steering wheel-mounted controls. On the off chance that your vehicle needs more DEF, our team can make sure that you're good to go.
Performing a Land Rover AdBlue® reset just might be the trickiest part of the process. If your DEF warning light won't go off on its own, schedule service and let us reset your tracker manually. Range Rover, Range Rover Sport, and Land Rover Discovery AdBlue® resets are all the same; there isn't anything unique about individual models in this respect.
Learn More About DIY Maintenance & Land Rover Diesel Service
We offer a wide range of service specials to make your next visit to our service center as enjoyable as it can be! Of course, we understand that for many drivers in Fort Lee and Cresskill, a job well done is its own reward! That's why we also collect our most useful DIY service and maintenance tips online. If you have any questions, please feel free to reach out at (201) 643-7515!